Wow, so sorry it has been so long since I posted. I've pretty much avoided my studio (where my computer is) since we found out we were preg (too much of a disaster to tackle for me lately) and been living on my iphone instead for internet access which pretty much makes it impossible to update this blog. But...
I'm in my studio today, tidying up and going to start on our baby's first scrapbook! So that also means more frequent blog updates and hopefully some new layouts to share! So here is the most recent news on "Baby Stewart" (aka: Hobo)...
It's a BOY!!!! And we are calling him Quinn Alexander Stewart. Neither first or middle names are in our family. Completely original "new" names, for a unique little boy on the way! I'm almost 28 weeks pregnant and things are going VERY well! All my ultrasounds and tests have come back completely normal. We aren't used to so much good news but we are so fortunate and blessed and know how lucky we are.
We went for a 3D ultrasound last week. Here are some of our favorite pics from the scan and a few videos as well. I'll leave you with these for now, and will be back very soon to share Quinn's first few pages in his very own scrapbook!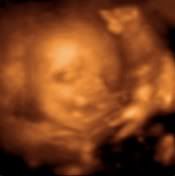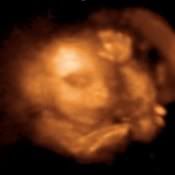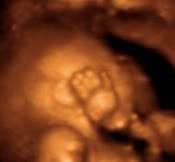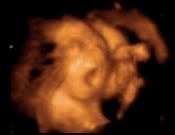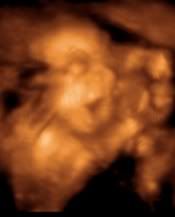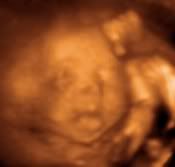 Video (2D): Quinn Drinking
If you look for movement in the middle of the screen, you will see that this is a side view (profile shot) of his face. The movement is his mouth opening and closing and his tongue moving in and out drinking amniotic fluid.
Video 3D: Smiling
Quinn giving us a really BIG smile! Melts my heart!
Video 3D: Yawning & Kicks to the Head
Quinn yawning twice and his foot up near his head (such a little monkey)! Watch the foot right at the beginning and a bit before the second yawn (you will see it come up near his head)! Two really big yawns (it's a hard life in there)!
Thanks for all your prayers and words of encouragement.
We love you,